Civics and Rhode Island Government
Learning how government works is critical to an informed and engaged citizenry. Below are links to infographics that explain the branches and levels of government, and show how a bill becomes a law in Rhode Island.
The Department of State also offers experiential learning through free guided tours of the State House. These hour-long tours include information about Rhode Island history, the State House, and how our state government works.  Groups may also schedule mock legislative sessions with the House of Representatives or Senate. During these sessions participants sit at legislators' desks, and debate and vote on mock bills. 
You can find more information about booking a tour on the State House Tours page.
Mock legislative session information and scheduling: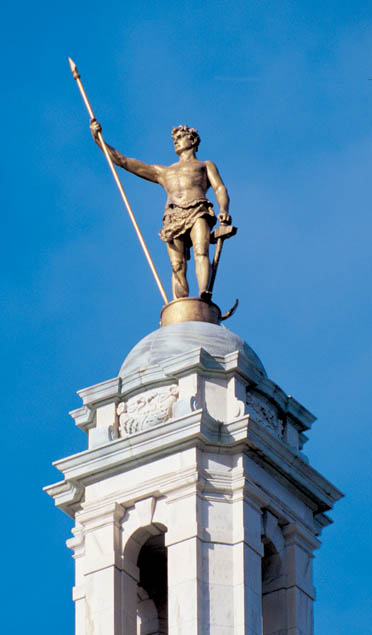 Independent Man
---
Civics Resources
---
Voter Information Center

At the Voter Information Center students can type in their address to find their elected officials and learn about upcoming elections They can also view sample ballots before election day.