Rhode Island State Library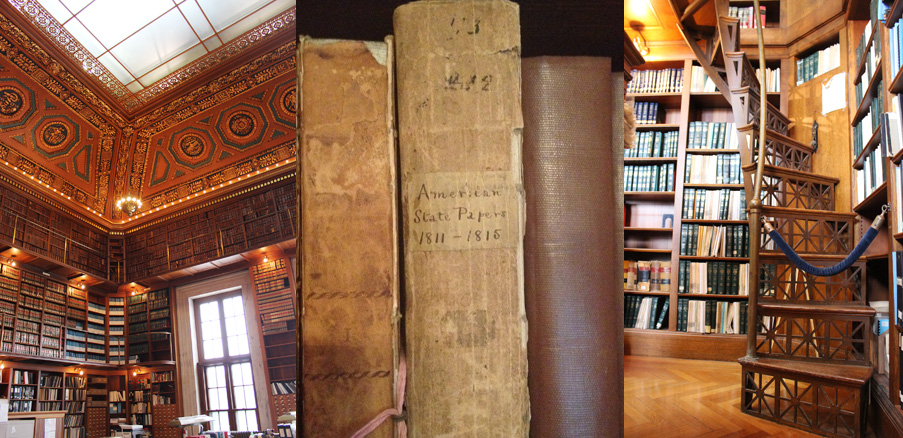 If you like books, you will love the Rhode Island State Library on the second floor of the State House. It has a wonderful display of books, showcased in a three-tiered, beautifully decorated room. It also has official documents and records of the United States Government and Rhode Island.
Our librarians are on hand to help lawmakers and the public with legal and historical research. There are more than 155,000 volumes in our collections ranging from reports by federal and state agencies to a complete set of legislative journals. Visitors are welcome to use our wireless Internet access or our computers with Internet access.
The State Library is open weekdays, 8:30 a.m. to 4:30 p.m. -- except holidays -- and whenever the General Assembly is in session.